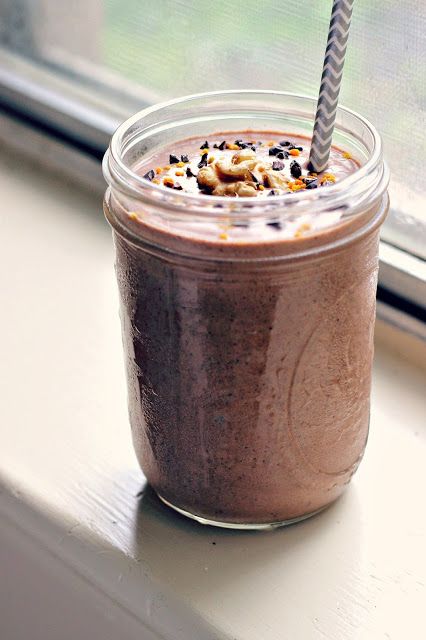 My super sexy Maca shake
Maca is a super root that should definitely be in your pantry. One of the many reasons why I love Maca is the numerous benefits it holds. It carries hormone balancing properties that have actually been proven to reverse hyperthyroidism in some cases. Maca is high in iron, calcium, potassium, protein, magnesium, and zinc. Not only is it beneficial for women suffering from PMS symptoms, but it also is known to increase libido and sexual function in both men and women.
After several recipe trials, I've officially created my Super Sexy Maca Shake!
2 Bananas
2 tbsp Cacao powder, raw
1 1/4 cups Almond milk, unsweetened
1/8 tsp Cinnamon, ground
1 1/2 tbsp Maca powder
4 Ice cubes, large
Put in blender and mix until creamy. I absolutely love the flavor of the cacao + maca. It takes a lot of research to source high quality Maca and I like to make sure my product comes straight from Peru/ South America. I always buy my herbs and natural supplements from this company Mountain Rose Herbs. They source the highest quality, pure, raw roots and herbs and sell at a fair price in bulk. Purchase high quality Maca here. 
To do further research on your own about this magical root, check out this link here.
This post contains affiliate links and or reference links.